I got really lucky these days with Roll and my Tier 10 is on the way. And Im a Hunter and I was shocked when I saw T10 after i was so happy with my Glory T9 design.
so Ya T10 is mighty and first time ever i made money in a G raid, 5K2 Damage
Thinking ya I hide the helmet and welcome T10
Than I went curious, about T11 and what I saw was a Colorful Power ranger collections. Warrior looks good again and Mage is Killer.
But Than I scroll down and I felt happy about my coming T11. Ya really happy.
In the Future I always would say, OK I'm a Snake but hey at least I'm not a Warlock!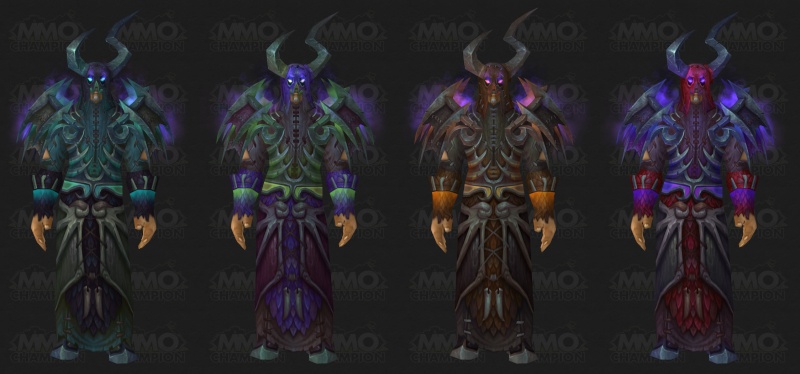 Is that a Mexican Wrestler or not ?
seriously Warlocks are Damage dealer Bitches, they are nice People. Some of my Best Friends are Warlocks. My GFs main is a Warlock.
So Blizzard why u do this to them ?