Our Hell and Havoc event went ahead full steam tonight. 20 brave Guildies stormed the LM city of Karanos near Iron Forge, and after much blood the citizens of that city were dead to a Man. But the cowardly Alliance "heroes" dared not show their faces.
So our brave Champions of TCW besieged IronForge itself and broke to the Subway. Killing all in our wake, Twas GLORIOUS! With our skills confirmed and our mettle tested we rode the Alliances own subway to Stormwind to wreak HAVOC upon their main city!
We entered and made preparations to take them by surprise and IT WORKED! we slew many in the coming waves of Alliance attack. But all good things must come to an end... The Alliance amassed their cowardly denizens and drove us to the edge of the train and we died in magnificent combat. All of us that is except 1 coward....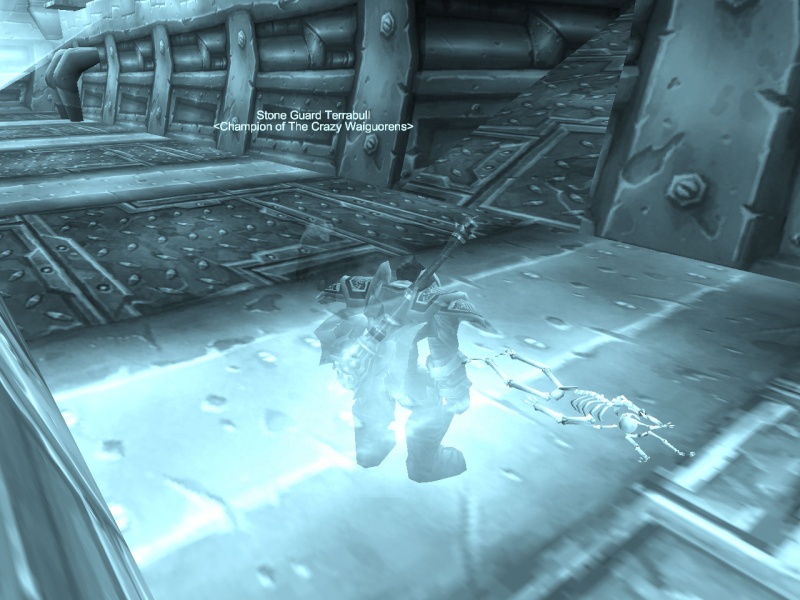 yes while our corpses rotted on enemy soil, our spirits tortured in the afterlife... one Druid hid.
Forever shall it be known that Terrabull the Druid forsake his oaths to TCW and the Horde and ran from the Alliance.
ps: haha loved every min of it! we love Terrabull too, he made up for it in invisible spit...