Hi guys,
Sorry i can't remember my old name and password so i did a new one.
I try to get the upgrade to 90 directly but i can't even with the chinese version.
So i decided to pay as i really don't feel like levelup again .... i try to figure out my problem alone but can't...
Here is my problem :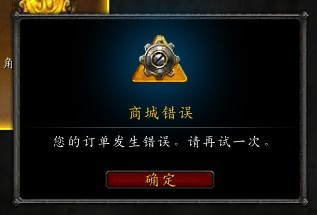 I got no clue why is that seems an error occured but i can't know why.
If anyone got any idea would be great thank you.
P.S : Bolo send me a pm i can't send any for the moment.
Thanks guys.
Nino